Mobile Camera Installation
Since launching in 2008, Innovative Mobile Solutions has acquired business from all over the United States completing quality installations on transportation vehicles to include: school bus, transit bus, paratransit bus, heavy-duty tractor equipment, cranes, 18 wheelers, forklifts, ambulance and more. IMS has a staff of trained professionals with an impeccable installation record that strives for customer satisfaction.
When you've been doing installs as long as we have you understand that keeping up with all of the install data is crucial, that is why we have designed our own proprietary data base to provide valuable information for our contractors and their customers.
In 2015 we installed GPS on several thousand vehicles. Additionally we can run access points for data transfer from vehicles to servers.
Innovative Mobile Solutions is a company that has been specializing in safety for commercial transportation since 2008. We have completed thousands of professional installs with exceptional feedback from our customers about our quality of work.
Our IMS Installation teams have traveled all over the United States doing installations for companies such as Durham School Services, STA, First Group, Thompson Tractor, Marta and several school districts, Transit Authorities and Businesses. Our Installers specialize in lining up with the specific requirements that vary from state to state. Our current portfolio consist of, but not limited to, the following:
​​
School Bus
Transit Bus
18-Wheelers
Para-transit
Garbage Truck
Forklift
Skid Steer
Tractor Trailor
Ambulance
Police Car
Utility Van
Crane
Access Points
Monitors
Wireless Bridges
Multi-system integrations
GPS
Digital Signage
2-way Radios
Fare Box
DVR's
Fire Suppression Systems
Sensors
Cameras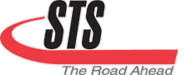 The logo's displayed on this site are "as seen on" their company's websites. Additionally, IMS is not directly associated with the companies listed above or their trademarks.
Contact Us
OPENING HOURS:
Mon - Fri: 8am - 5pm
​